Our protection plan keeps your plumbing system in fighting shape so you can focus on what matters most.
The last thing any homeowner needs is an unexpected plumbing disaster. So don't wait until you have a serious problem—let us save you time, money, and headaches! Our protection plan can help extend the life of your plumbing and ensure it runs at peak performance. With an annual tune-up, our trained experts can prevent clogged drains, leaky faucets, flooding from broken pipes, or problems with your water heater. Leave the maintenance up to the pros at George Plumbing and rest easy all year round!
For Worry-Free Maintenance, Join the Club!
* Indicates required questions
"*" indicates required fields
Serving Homes & Businesses Throughout North Alabama
From Hartselle to Huntsville, Danville to Decatur, and beyond, communities and businesses are thriving. To keep the pace of our great neighborhoods going strong, home and business owners need dependable plumbing repair services. At George Plumbing, we're proud to contribute to Hartselle's growth by offering affordable, high-quality services to local homes, small businesses, schools, hospitals, industrial sites, and anything in between. Learn more about our residential plumbing and commercial plumbing services, or get in touch to become a member of our Protection Plan. Don't let a plumbing problem slow down your success. Let George Plumbing take care of everything!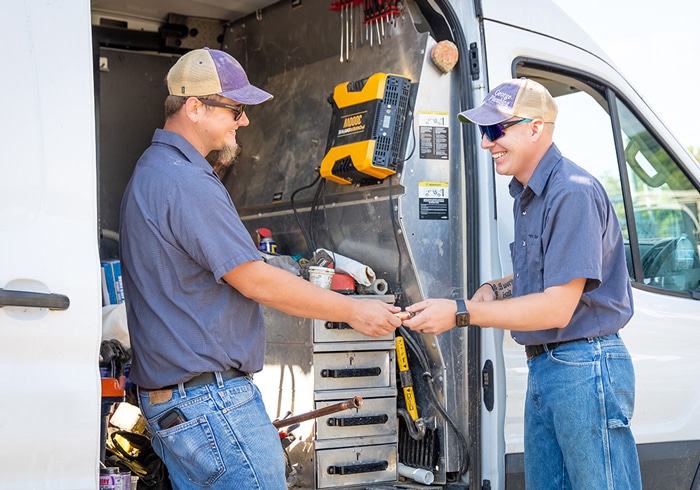 We've Made Our Name in Hartselle with Superior Service
Stay Protected from Plumbing Emergencies in Hartselle & Beyond!
You rely on your plumbing connections and fixtures every single day. And to keep them dependable, you can rely on George Plumbing! We can handle any job, big or small, so you can focus on living life to the fullest in Hartselle. Contact us today!